---
THE VAN LEER CHAMBER-MUSIC PLAYERS OF JERUSALEM
Thank you for visiting our page.
Address: 14 Hativat Givati St. Raanana, Israel, Tel:972-9-7744780, Fax:972-9-7713791,
email: rami_barniv@yahoo.com .
---
From left to right: Noam Buchman (Flute), Desmond Beazley (Clarinet),
Rami Bar-Niv (Piano), David Doten (Horn), Richard Paley (Bassoon), George Haas (Oboe).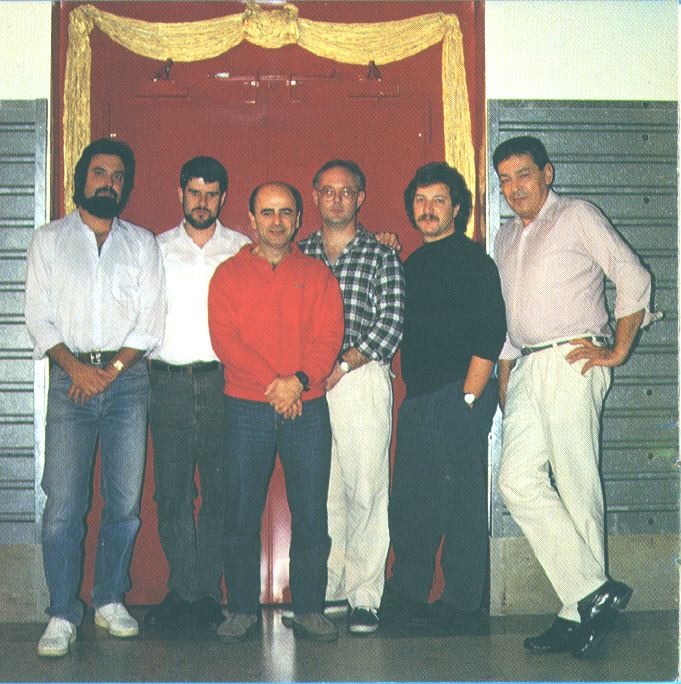 ---
Established in 1977, the ensemble is comprised of principal players from the Jerusalem Symphony Orchestra and the pianist Rami Bar-Niv, an accomplished virtuoso in his own right. Some of these musicians are past members of the Los Angeles Philharmonic, the New York Philharmonic, the Israel Philharmonic and other first rate orchestras around the world. Their 20 year old series in Jerusalem, concerts in the "Israel Festival" and all over Israel, led to international invitations, thus bringing them to perform in prestigious festivals in Europe and America.
---
From left to right: Richard Assayas (Viola), Irit Assayas (Cello),
Rami Bar-Niv (Piano), Bat-Sheva Savaldi-Kohlberg (Violin), Israela Weisser (Violin).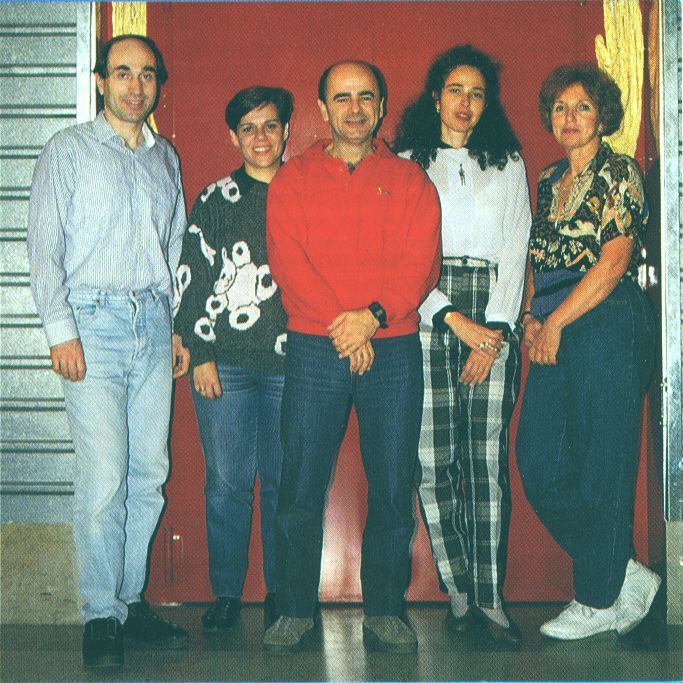 ---
They record for RS-Italy:
Debut Recording "Live in Italy":

Strauss: Till Eulenspiegel Op. 28,

Ben-Haim: Serenade for flute and string trio Op.46,

Dvorak: Piano Quintet Op. 81.

Beethoven: Septet Op. 20
Reviews:
Noam Ben-Zeev, "HaAretz" (Israel): "The gimmick is quality... The climax of the festival (Musica De Camera) was the performance of The Van Leer Chamber Players...It is a serious ensemble, assimilated and experienced, their level of professionalism is of the highest standards...Unforgettable playing with no limits to imagination and inspiration."
Itzak Shor, "Al HaMishmar" (Israel): "Wonderful lyrical flow... The Van Leer Players played with virtuosity, flexibility and freshness. The tempos were perfect and the sound effortless and beautiful...The ensemble, with the excellent pianist Rami Bar-Niv, gave the composition charming colours."
Uri Epstein, "HaAretz" (Israel): "Exciting playing, full of spirit. Rich, singing tone and clear, accentuated phrasing."
Jose Antonio Fernandez, "Nacional" (Mexico City): "The highest level...Their playing was unique and unrivaled, displaying the excellence of their artistry...When they played Mozart, a Mozartian spirit rang out the whole time...The players are not only soloists in their own right, but each one is a real virtuoso, with a beautiful sound on his instrument."
John Maxim, "Notimex" (News Agency): "Outstanding among the musical events were the great concerts of the Van Leer Players that truly highlighted the festival...They succeeded in evoking the essential emotions of the composers through their discipline, highly unified, richly sonorous and thoroughly moving way."
Einar Goyo Ponte, "El Nacional" (Caracas): "Absolute rhythmic precision and flare...the peak of virtuosity...Rare depth."
Ido Abrabaya, "Maariv" (Israel): "An exciting performance."
---
Links to: Rami Bar-Niv (Pianist), Tal Bar-Niv (Trumpeter), The Rami Bar-Niv Lyric Trio (Chamber Music).

---