Thanks for visiting my page.
---
Tal Bar-Niv, Classical-Trumpet Virtuoso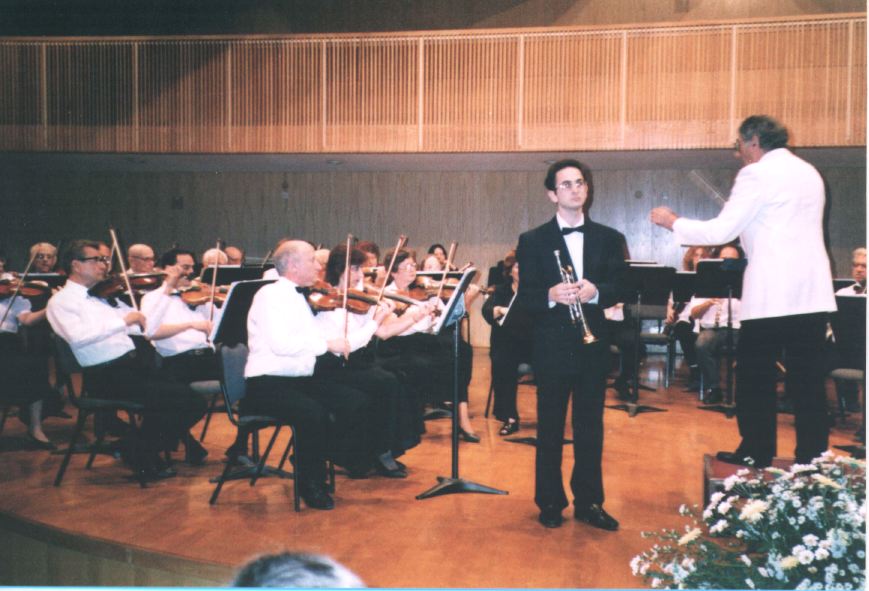 ---
Tal Bar-Niv was born in Tel-Aviv in 1973. After short encounters with the piano and the clarinet, he began playing the trumpet at the age of ten. Tal was principal trumpet with the young Israel philharmonic orchestra, performing with the orchestra in Israel and on tour under the baton of Kurt Masur, Kurt Sanderling, Yuri Temirkanov, Zubin Mehta and others.He completed his Bachelor's degree at the Tel-Aviv University Rubin Academy of Music (magna cum lauda) where he studied with Ram Oren, stewart Taylor and Mordecai Rechtman, and completed his Master's degree (summa cum laude) under the direction of Ken Cox.

Tal completed his Doctorate in December 2000 at the University of Southern California, also specializing in conducting. Tal was also principal trumet of the American Youth Symphony founded by Mehli Mehta, playing under the baton of Mehli Mehta, his son Zubin Mehta and others.Tal is the recipient of many scholarships and awards. He has performed in Israel and abroad in recitals with his father, pianist Rami Bar-Niv, and as soloist with orchestras. Tal has also played with most of the orchestras in Isreal.
---
     ISRAEL'S AL HASHARON:         " Brilliant and clean sound, full of warmth and presence.           Complicated technique is like an easy game for Tal.           His playing is exciting and sensitive. He is a ripe musician."         " The Bar-Niv duo certainly left their impressions on the pieces           they performed.           Their inspiration captivated the audience."
---
Tal and Rami Bar-Niv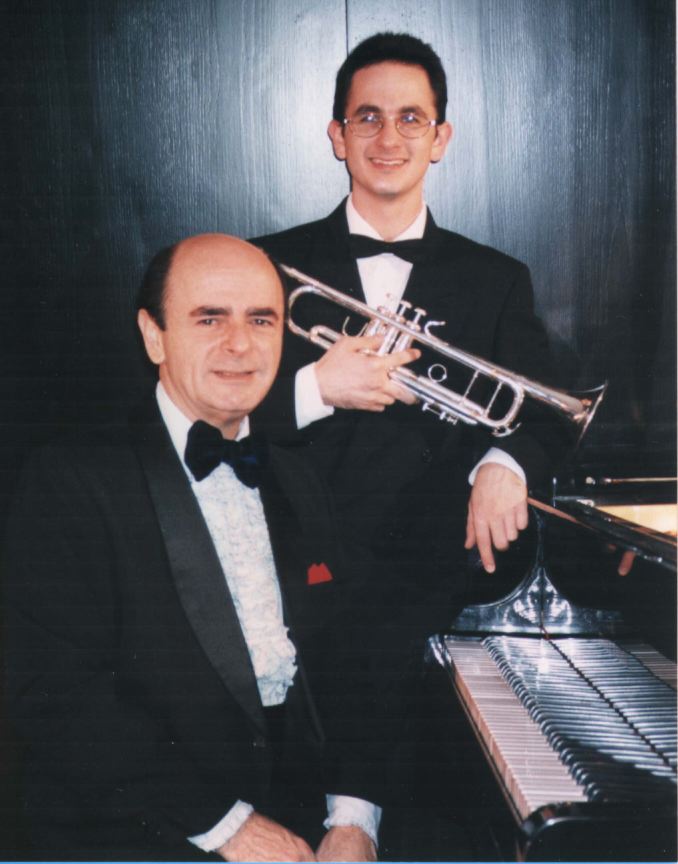 ---
Contact: Tal Bar-Niv
Related Pages: Rami Bar-Niv (Pianist),The Van Leer Ensemble(Chamber Music),The Rami Bar-Niv Lyric Trio(Chamber Music).
---